Turn Moments into More
Created in New York in 2017, Hazel Charm Shop gifts are unique symbols of the stories, traditions and milestones that connect us together. We specialize in a fine selection of decorative ornaments & accessories.
You can find the care and love given to every signature piece, exuding timeless perfection. Let Hazel Charm Shop represent your lasting traditions & turn your story into details.
Hazel Charm Shop has been featured on
Quick & Free Shipping
Fast turn around time and free First Class shipping within the USA. Tracking number is included when your order ships.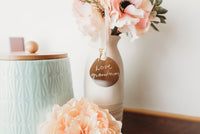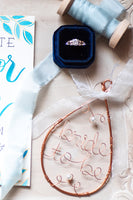 Keepsakes sure to be treasured
These handmade creations are miniature pieces of art created specifically for you.
Bride to Be
Gift Cards Available
Let your loved one pick out something they've been eyeing with our gift cards.